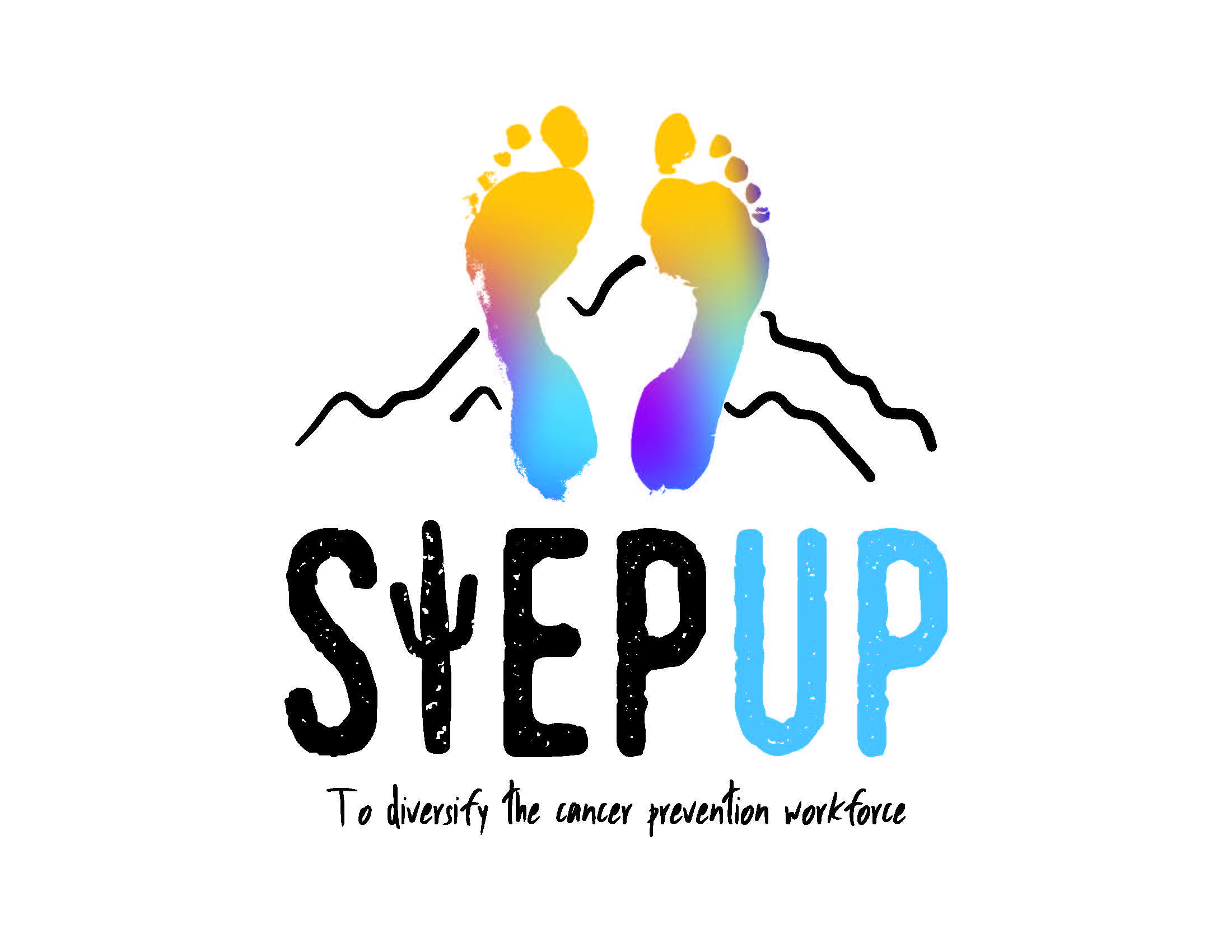 STEP-UP Summer Research Program
APPLICATIONS ARE NOW CLOSED FOR 2018                                                                                                                                                                                                                                                                                                                                                                               
Summer Research Experience for Undergraduate and Master's Level Students in Cancer Prevention and Control
May 21, 2018 - August 10, 2018
STEP-UP is looking for outstanding upperclassman undergraduate and Master's level students from diverse backgrounds to participate in a paid, 12-week transformative research experience including individual immersion opportunities and guidance from members of Arizona's only National Cancer Institute Designated Comprehensive Cancer Center. 
Eligibility:
Current Undergraduate or Master's Student (must have completed at least your sophomore year)
Have a cumulative GPA of 2.75 or above
U.S. Citizen or Permanent Resident
We particularly encourage applications from students from underrepresented, disadvantaged, non-traditional or first-generation college backgrounds or who attend schools with limited research opportunities.
Program Information:
STEP-UP is an intensive, transformative, experiential research program that aims at training a diverse cancer workforce that will be ready to meet the challenge of reducing the cancer burden. Training will utilize many resources across campus including the University of Arizona Cancer Center, The Collaboratory for Metabolic Disease Prevention and Treatment, the Mel and Enid Zuckerman College of Public Health and will include real life experiences out in the community. Students are matched with mentors from the University of Arizona Cancer Center and provided support throughout the program and beyond. During the 12-week program, you will complete two direct student-community engaged research and experiential clinical trial opportunities.
Dr. David Garcia and his Nosotros team doing a community event at the Tanque Verde Swap Meet
Example Opportunities:
| | |
| --- | --- |
| ASHLine - Arizona Smokers' HelpLine | Evidence-based and evidence-generating tobacco cessation program |
| Garden Kitchen | Community-based participatory research focused on health eating in the under-served community of South Tucson |
| Nosotros "Comprometidos a Su Salud" | Engage in community-based outreach and cancer prevention recruitment efforts |
You will receive an hourly wage during the 12 week program.
The early application deadline is Feb 23. Program begins May 21, 2018 and ends Aug 10, 2018.
The minimum expectation is that every student will work full time.
If needed, housing assistance is available at a UA dorm (TBD). There may be an additional cost to you if you choose this option.
If needed, travel assistance is available.
APPLICATIONS NOW CLOSED FOR 2018 - THANK YOU TO ALL THAT APPLIED
Contact:
Karen Dickeson
Program Coordinator
(520) 626-2639
This project is funded by the National Cancer Institute. Grant number 1R25CA217725-01.